Thompson Lake – Beautiful And Prestine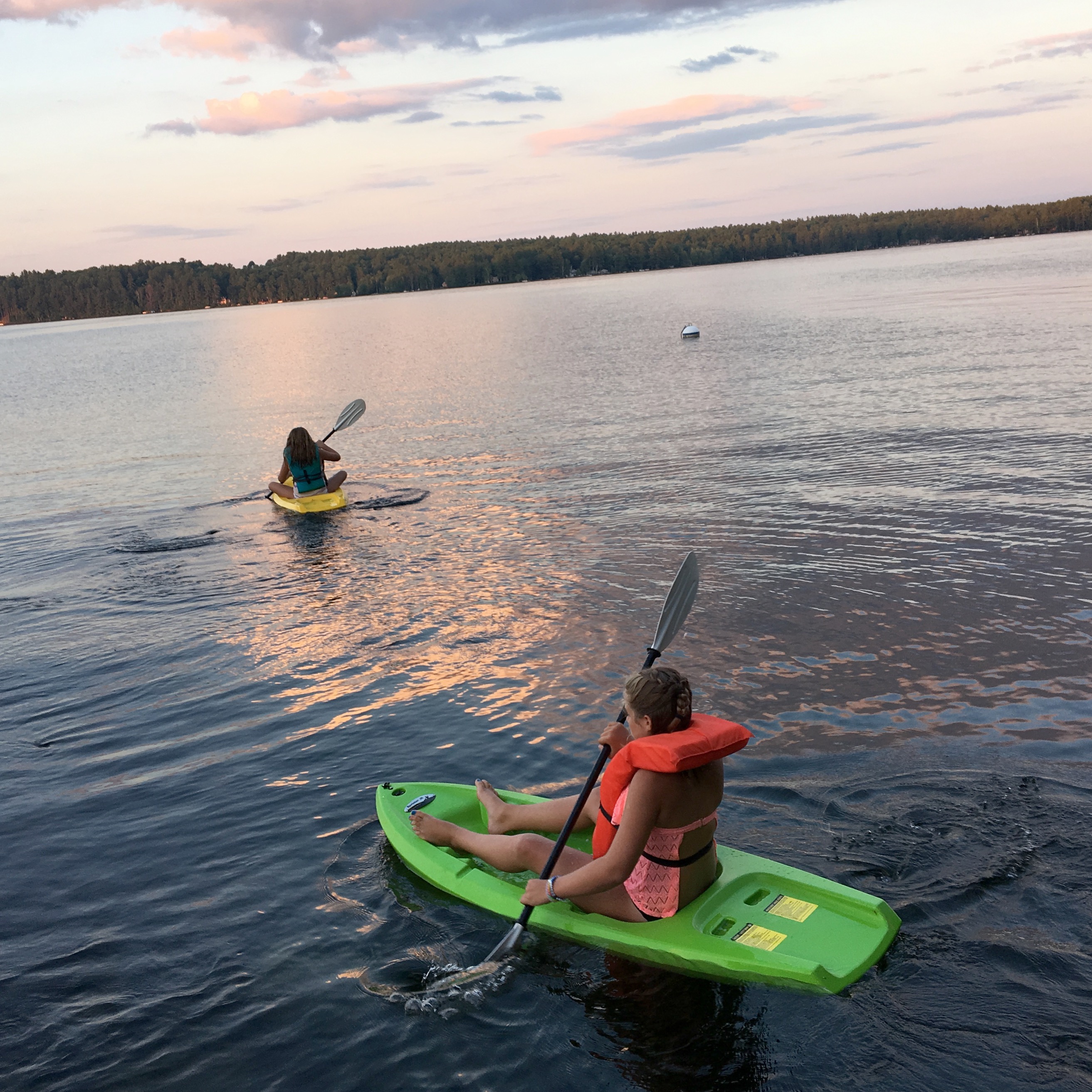 Thompson Lake is one of the larger lakes in the area and is rated as one of the top ten lakes in Maine for water quality. Stretching through Casco, Poland, Oxford, Norway, and Otisfield, you will find Thompson Lake in three Maine counties: Androscoggin, Cumberland, and Oxford counties. Although it's shoreline is fairly well developed, it still will provide you with a variety of recreational opportunities and offers you with some very beautiful scenic views.
Thompson Lake covers 4,225 acres, or nearly 7 square miles, with a maximum depth of 121 feet and mean depth of 35 feet. It stretches twelve miles long and is on average two miles wide. Being spring fed from the Poland Spring Aquifer, Thompson Lake has clarity up to thirty five feet in depth. The lake will offer you a tranquil setting with two public boat launches, a private marina, a pubic beach, and three summer youth camps.
Thompson Lake's water quality has been monitored since 1977 and is considered to be excellent. The average water clarity is 8.8 meters and little dissolved oxygen depletion. Thompson Lake Environmental Association (TLEA) has also focused efforts on watershed stewardship for many years.
Thompson Lake boasts a variety of different shore lines for your enjoyment. There are some areas of steep rocky shoreline and other long stretches of sandy areas with undeveloped shores. Thompson Lake also offers several coves and islands throughout the lake for you to explore or where you can snorkle. The shores of Thompson Lake are home to approximately 1,200 cottages and homes.
If you are a fisherman, Thompson Lake is also a huge attraction for anglers. The Maine Inland Fisheries stocks the lake with landlocked salmon annually and also manage the quality of the fish. Due to this fact, salmon up to 5-6 pounds is are not uncommon for you to pull out of the lake. Additional fish that you may find at Thompson Lake are lake trout, small mouth bass, large mouth bass, and more. Growth for fish is excellent at Thompson Lake and you can catch bass up to 3 pounds.
One of the quite attractions that you can enjoy is The Heath. This is a separate body of water located at the southern end of the lake across from the Thompson Lake Marina. You can canoe and kayak here and connect to Thompson Lake by a culvert that runs under the causeway.
Come check out Thompson Lake for yourself! It is well liked by others for it's beauty and tranquility.