Cobbossee Lake – Central Maine's Largest Body of Water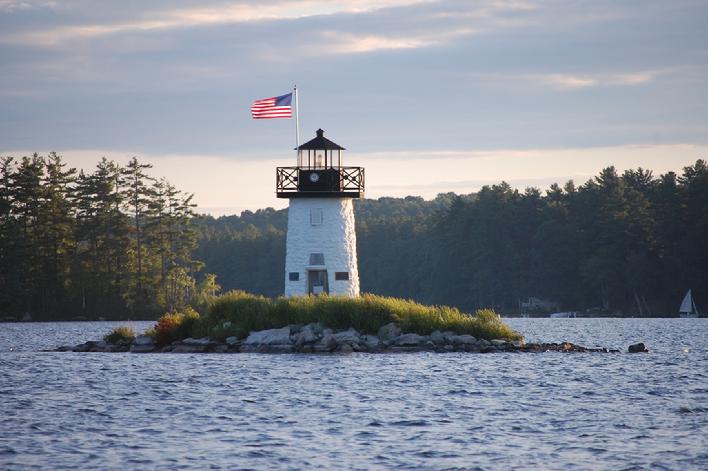 Cobbosseeconte, aka Cobbossee Lake, is one of Central Maine's largest body of water. Stretching through Manchester, Winthrop, Monmouth, Litchfield, and West Gardiner, you will find Cobbossee Lake within the borders of 5 towns and can be found in Kennebec County. It's proximity to the moderately populated state capital area makes this lake extremely attractive to many.
Cobbossee Lake covers 5,543 acres with a maximum depth of 100 feet with a mean depth of 37 feet. Cobbosee Lake has 62 miles of shoreline to explore, it is appealing to you as a seasonal or year round explorer. Cobbessee Lake is spring-fed with inlets from Jug and Jock Stream. The lake will offer you a tranquil setting with two boat launches, one located in Monmouth and the other one in Manchester.
Previously reported by Governor Baldacci stated that "Cobbossee Lake, once one of the unhealthiest lakes in the state, is removed from the federal list of so-called 'impared' water bodies." After almost 40 years of work to clean up Cobbossee, it is the first large lake in the state to be removed from that list." The Cobbossee Watershed District (CWD) stated in May of 2016 "Water clarity was quite clear on all of the ponds." They have seen a noted improvement over the past 10 years.
Cobbossee Lake offers you a magnitude of outdoor recreational enjoyment from swimming, boating, waterskiing, hiking, kayaking, skiing, snowmobiling and so much more. Also just a 15 minute drive for you to Augusta, or a hour drive from Portland, there are many attractions for you to go explore in the surrounding areas.
If you are a fisherman, Cobbossee Lake is noted for its great smallmouth and largemouth bass. The lake is noted to have some of the largest bass and is considered one of the best bass lakes in the Northeast. An important factor for maintaining these valuable fisheries is maintaining water levels during the critical bass spawning season, which Cobbossee Lake does. You can also enjoy fishing brown trout in Cobbossee Lake.
Cobbossee Lake has one of the most unique features of any lake in Maine. It is home to the state's only active inland waters lighthouse. Built in 1908, Ladies Delight Light is maintained by the Cobbosseeconte Yacht Club and still shines every night to keep boaters from running aground.
Come check out Cobbossee Lake for yourself! It is well liked for its location and magnitude of recreational activities!