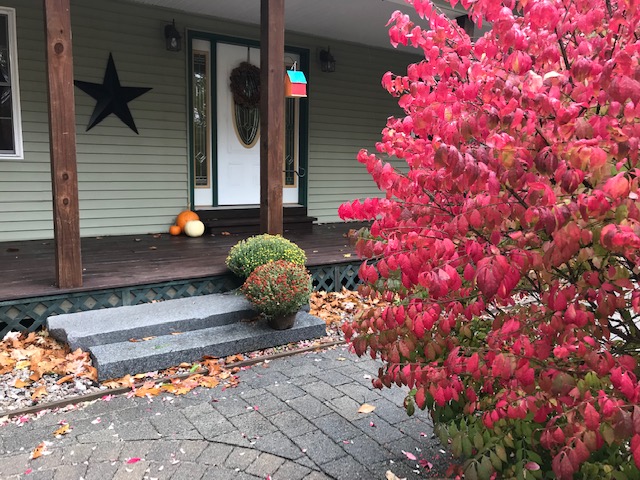 It's no mystery that the real estate market flows differently through different seasons. Weather you just got pre-qualified to buy a home or if you have been considering it for a while, here is a set of good reasons why you should jump on buying a home this fall.
1. Less competing Buyers in the market.
Fall is a busy time of year for many people frame adjusting back to busy school schedules or fall sports so the buyer pool lessens slightly allowing more room and less competition for you. Some buyers prefer not to move during colder months so put a hold on shopping during this time of year which could allow you to scoop up a property that might otherwise have been a multiple offer situation due to several buyers looking.
2. Home Prices Will Continue to Rise.
Although reports suggest that sales are slowing slightly, all predictions still show prices will continue to rise and home values will continue to increase. Increasing prices could put your dream home right out of your reach. Buying now could allow you more home for you money right now and waiting longer could cause you to be at a disadvantage.
3. Mortgage Interest Rates Are Continuing to Rise.
All predictions also indicate that the interest rates are going to continue to rise in the next year. Again this could affect how much you actually can afford. If you are on the cusp of a price point, rising interest rates could push a property right out of your grasp. Waiting for rates to rise could decrease the amount that you could potentially borrow.
4. Some Sellers Will Be More Motivated to Close By The End of the Year.
Some sellers list their homes for sale to sell before years end. This might help you as a buyer to get a home and get an offer accepted quickly. Motivated sellers are a benefit to buyers during this time of year.
5. Viewing Homes During Harsher Temperatures Can Help Show Defects in the Home.
Seeing homes during the heating season can help you see how well a home truly heats and weather or not all systems are fully functioning. Harsher Temperatures also can make other defects evident such as cracks in foundations, ease of road and driveway use, and other defects that may be heartaches to a buyer later down the road. All these items can help you determine if a particular house is right for you.
6. Either Way You're Paying A Mortgage.
If you're renting and considering buying, you're still paying a mortgage, just not you're own. By renting you are helping pay someone else's mortgage down instead of your own and not gaining any of your own equity. It makes sense to buy you're own property and gain the tax benefits and gradual equity on your own.
If you're considering buying now in this fall market or are just considering buying in the future, speaking to one of our seasoned agents can help you make your decisions and help guide you on what is best for you. Contact us today to speak to one of our buyers agents and help start the next step!