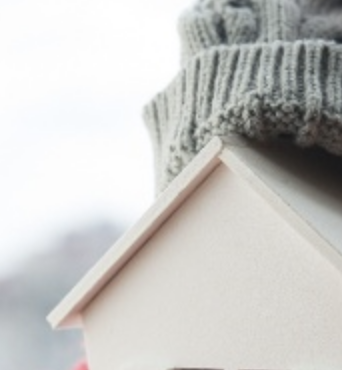 We all would like to help lessen the blow that a Maine winter can take on our homes. Here are some helpful tips in decreasing energy loss and also being prepared for the cold and snow through the winter.
1. Prior to the winter season have any boilers or furnaces professionally cleaned, clean out all additional wood and pellet stoves and have your chimney cleaned. A clean system runs smoother and better and also gives you the added safety of fire prevention as well. Build up removal on boilers and furnaces allow it to run more effectively. Also check oil supply lines and the oil tank itself for leaks, if applicable.
2. Wrap any water pipes that are exposed to colder temperatures to help prevent frozen pipes and also insulate the pipes carrying hot water. Some pipes run along exterior walls or uninsulated basement walls, wrapping these in pipe insulation can help decrease heat loss and also prevent freezing during extreme temperatures.
3. Seal potential leaks and add weather stripping where needed. These items will help prevent cold air from coming in and also prevent the warm heated air from immediately escaping out.
4. Consistently do a visual inspection of your roof and make sure you don't allow too much snow to build up. Also, keep you eye out for ice-dams in order to prevent damage.
5. Consider a generator. A generator can help power the essentials in your home while longer or shorter power outages occur. The longer the power is out, the greater chance that damage could be done from the cold so protecting your home with a generator can be helpful.
Whether you are looking to keep your home protected to prevent damage or if your trying to keep it protected to list it for sale, we at Androvise Realty are here to help. Contact us today at (207) 333-6020!