Top 5 Tips for Selling a Home This Summer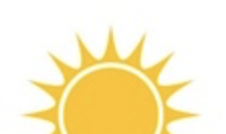 1. Prepare the exterior of the home to showcase curb appeal and and the attractiveness of the home. Tips to help do this include:
* Mow the lawn
* Trim Bushes and Shrubs
* Touch up any exterior painting
* Seal the driveway, when applicable
2. Address Necessary Repairs Prior To Listing. When buyers see unresolved repairs at the first walk through they typically over estimate the cost of repair and deduct that from an offer price or decide not to make an offer at all due to the repairs. Sellers who deal with obvious, needed repairs end up selling for more money and most of the time have little requests during the home inspection timeframe.
3. Price the home right from the initial listing price. Now is the time to sell and listing the house too high and waiting to sell after several price reductions would make you miss the peak selling season in Maine. Buyers come in sharper on pricing on newly listed homes due to the concern that it will sell quickly. When a home sits on the market and has several reductions, a buyer typically comes in lower then asking price due to the lack urgency a longer listed home has.
4. Get The House Ready for Showings. Declutter and depersonalize the home and make sure it is neat and tidy for the showings to start pouring in once listed. Make sure the temperature is right at the home depending on how hot or cold the day is and be prepared for doggy daycare and alternative dinner locations so that you can be flexible and open to all showing requests that come in.
5. Hire a real estate professional. The way your home is marketed, in any season, deeply impacts how quickly and how much it will sell for. A real estate professional also should also be able to provide you with a concrete comparable market analysis to show you recent sales and at what price the home should be listed at in this market. Our real estate professionals are experienced and skilled, ready to assist getting your house on the market this summer! Contact us today at (207)333-6020 to start the process now!